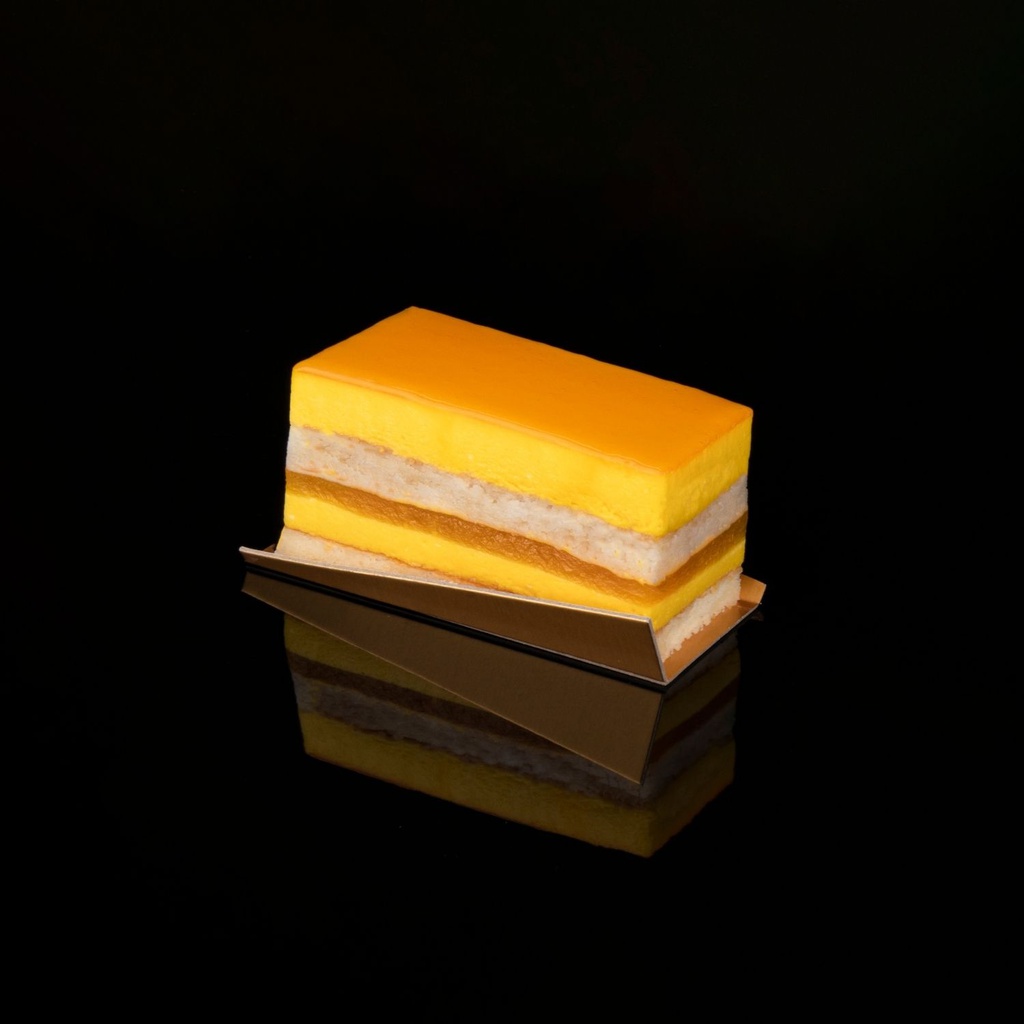 Mango Mousse Slab
Two layers of delicate sponge and mango mousse made with French mango puree. Layered of Passion fruit jelly in the middle and topped with mango puree and mirror glaze.

Contains: Egg, gluten (wheat), milk & tree nuts.
Processed in the same facility as products containing peanuts, sesame and tree nuts.
---
Store Pickup Only!
If you require this urgently, please call us 09 274 7744.
Cakes not collected within 2 days from the requested pickup date will be discarded and no refunds will be made.
Share this product:
This is a preview of the recently viewed products by the user.
Once the user has seen at least one product this snippet will be visible.
Recently viewed Products